During summers what's better than enjoying sweet juicy watermelons. I've always hated throwing away a third or more of the watermelon, specifically the rind. On a whim, I checked Google to see if watermelon rind is edible. It turns out, it is. That is all I needed to know. I came up with a simple recipe that requires no measuring, just throwing stuff in the pot and seasoning to taste. So what did I come up with for a meal? Watermelon Rind Spicy Curry.
Watermelon rind after slicing the fruit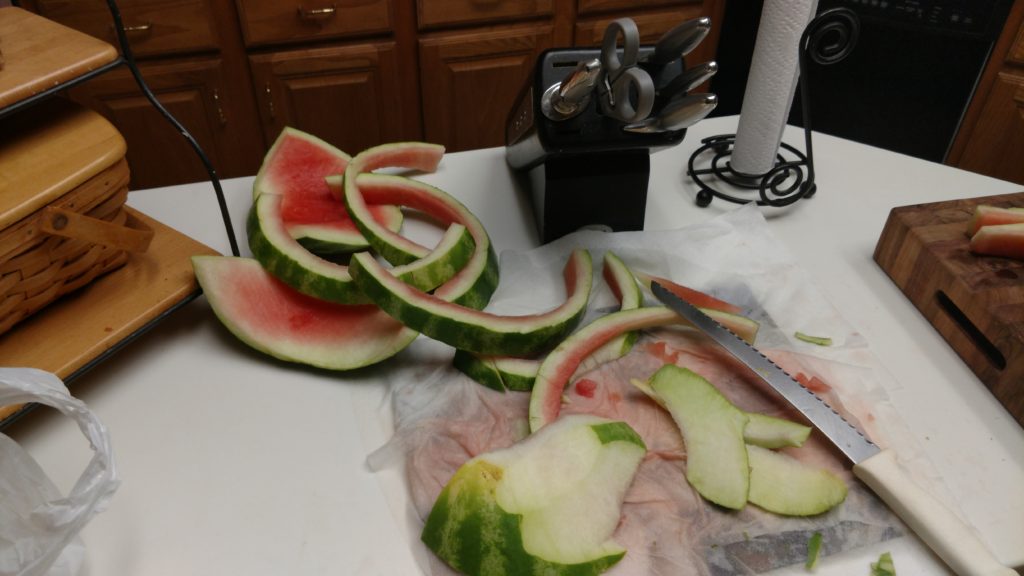 I removed the hard skin from the fruit and then placed the peeled rind in a Ziploc bag and threw it into the refrigerator.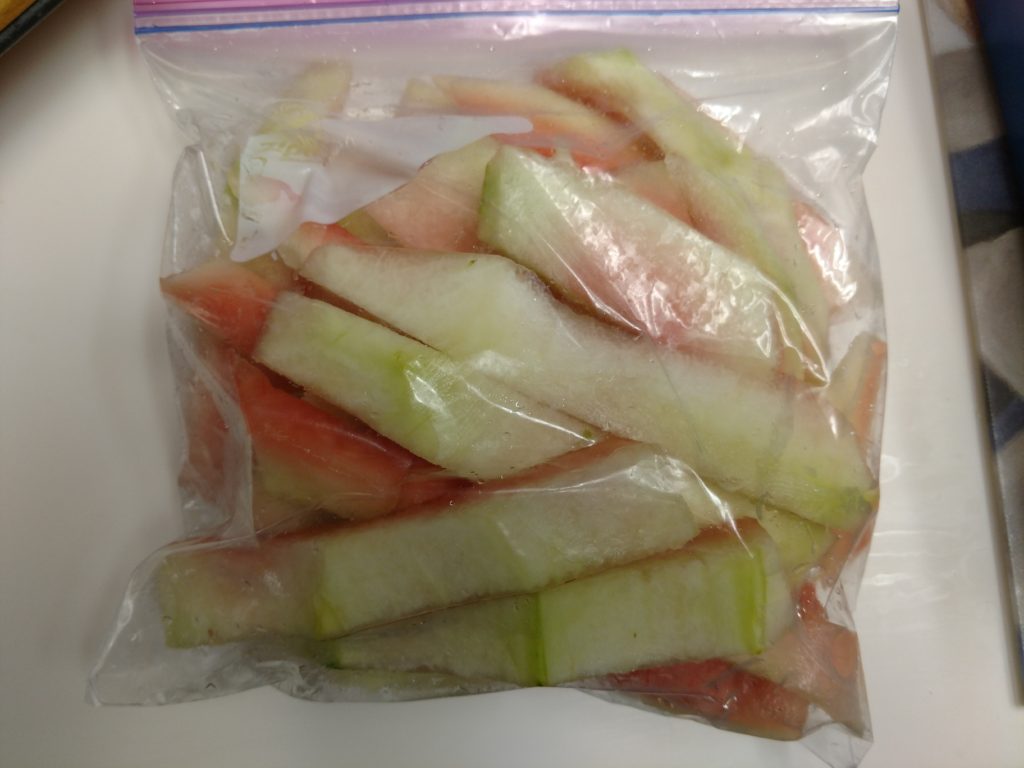 I first sliced the watermelon rind thinly. I put some oil in a skillet and turned the temperature up real high. I cooked the rinds for about 10 minutes.
While the rinds were cooking, I cut up some sweet peppers, jalapenos, and onions.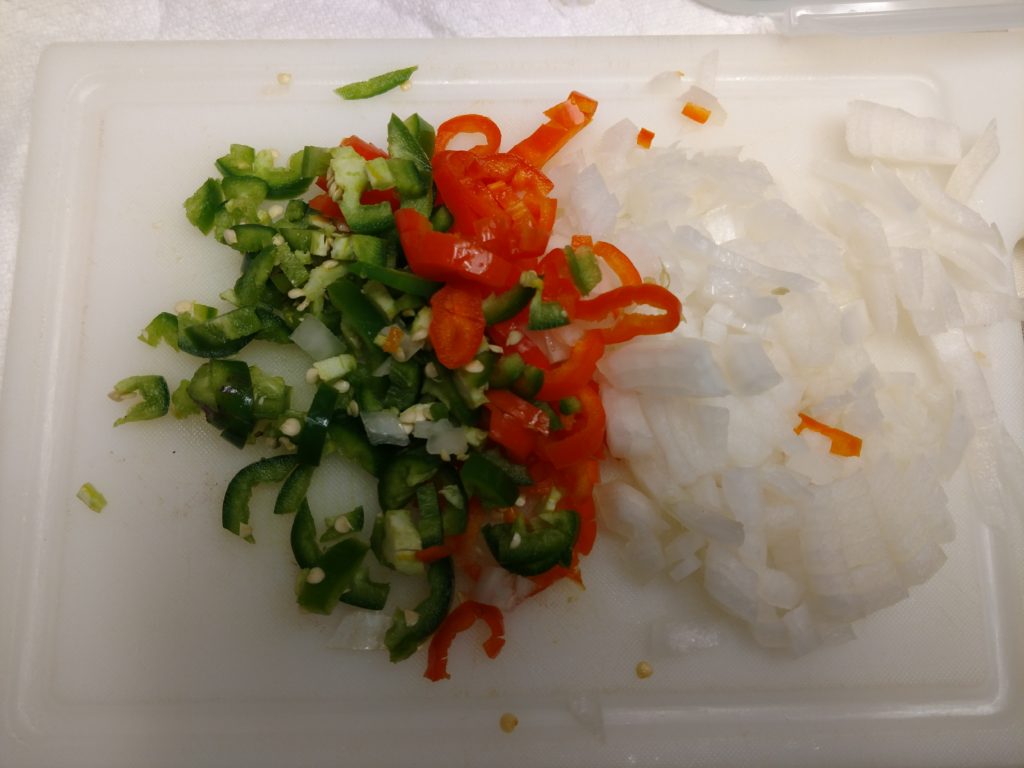 I threw in the cut up seasoning into the skillet with the now brownish translucid watermelon rind. After sauteeing for a few minutes.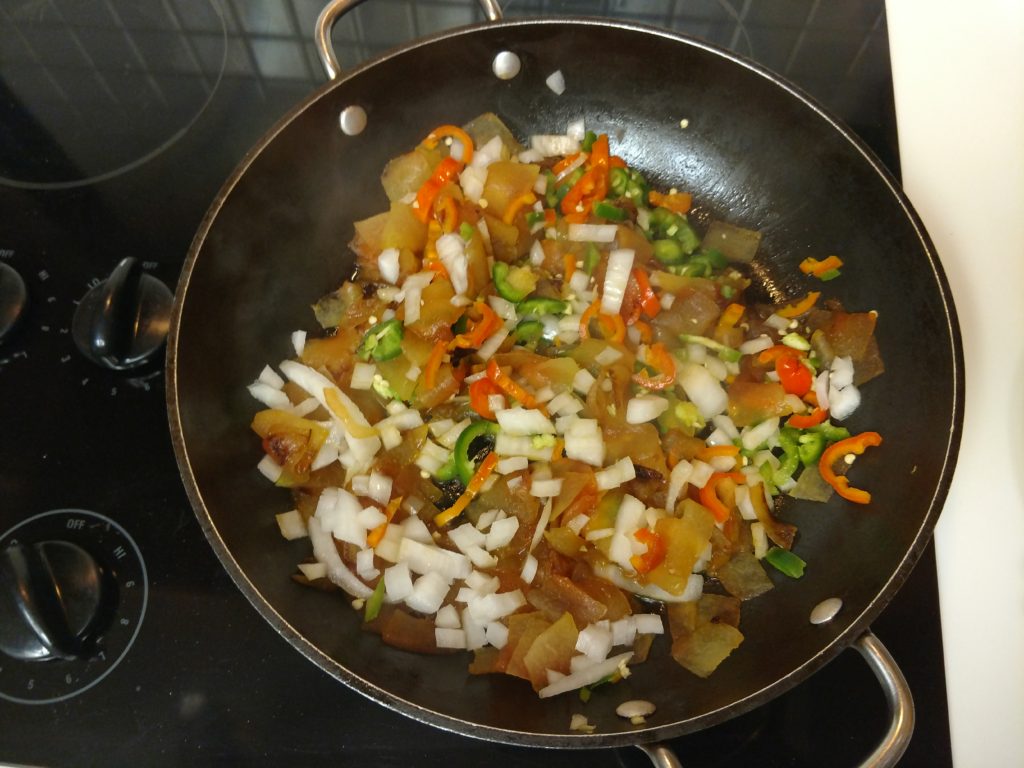 After a few minutes, I added about 8 ounces of coconut milk.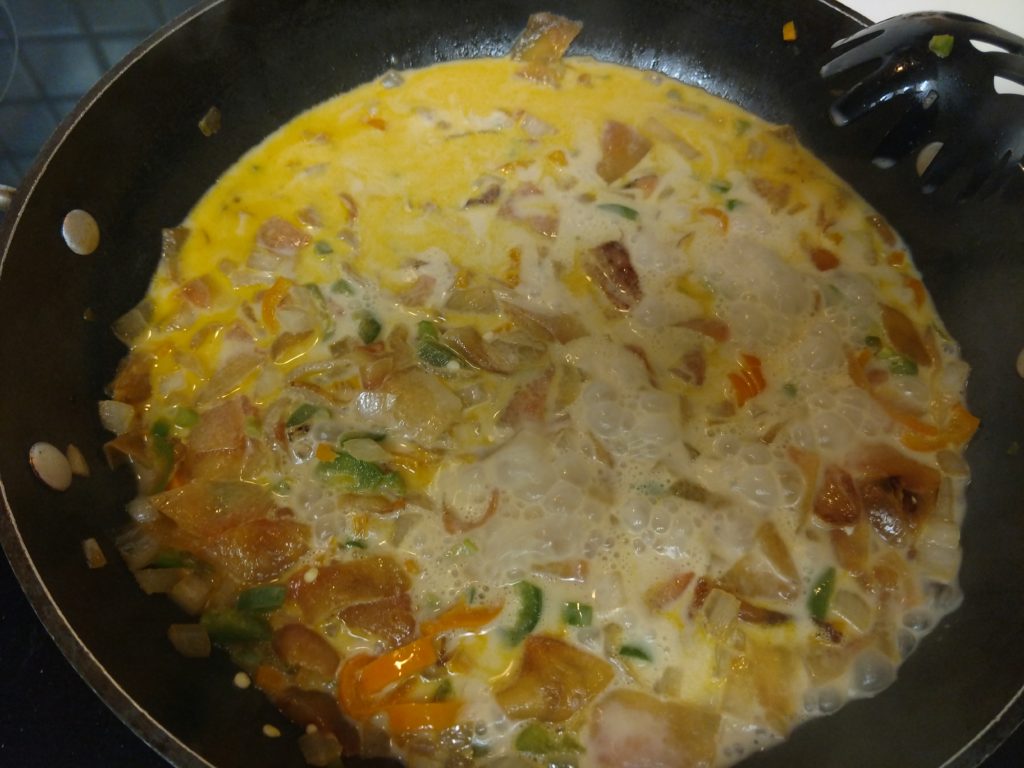 It was then time and the final touches of seasoning. And here are the dry seasonings I used.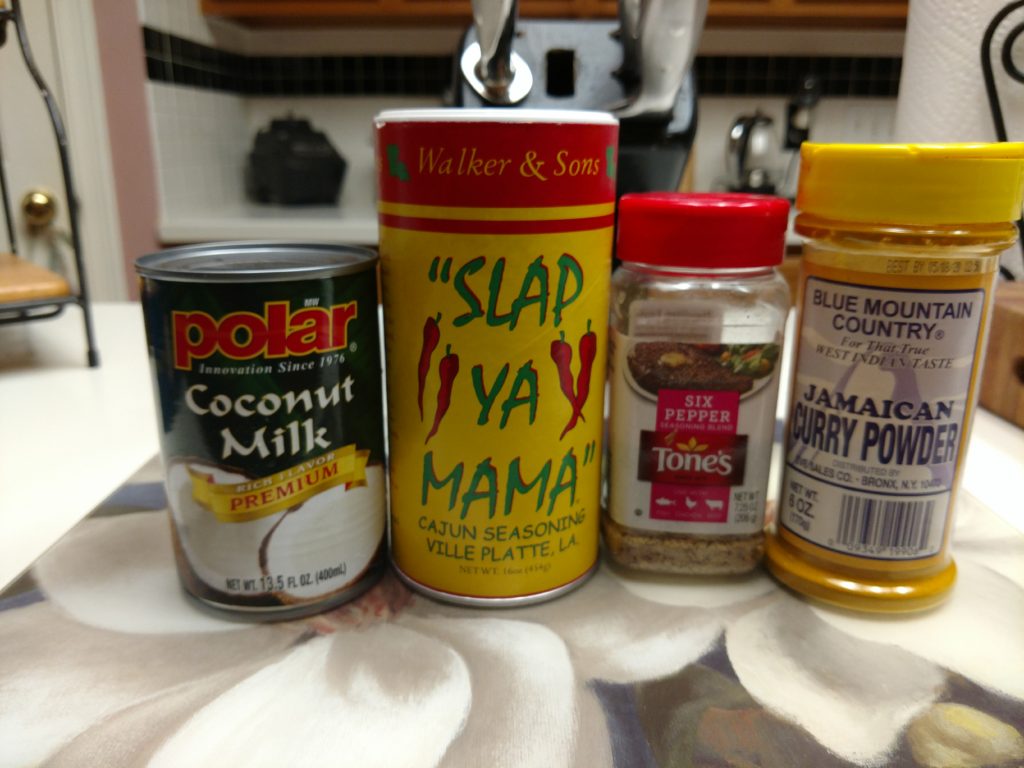 I added the dry seasoning to the skillet and simmered for about 10 more minutes.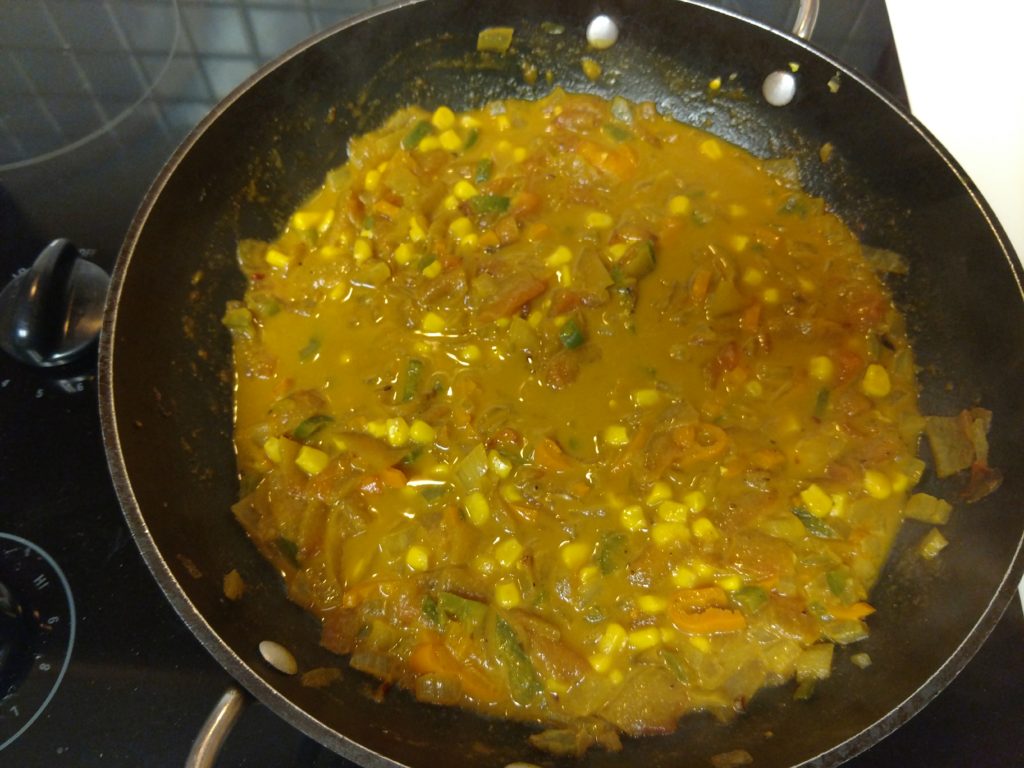 We had some leftover corn in the refrigerator. I added it into the skillet. I served the tasty watermelon rind spicy curry over white rice. The flavor was beyond belief.
I measured absolutely nothing. I just threw things in the skillet and tasted as I went along. Going forward I can remain watermelon-rind-guilt-free.